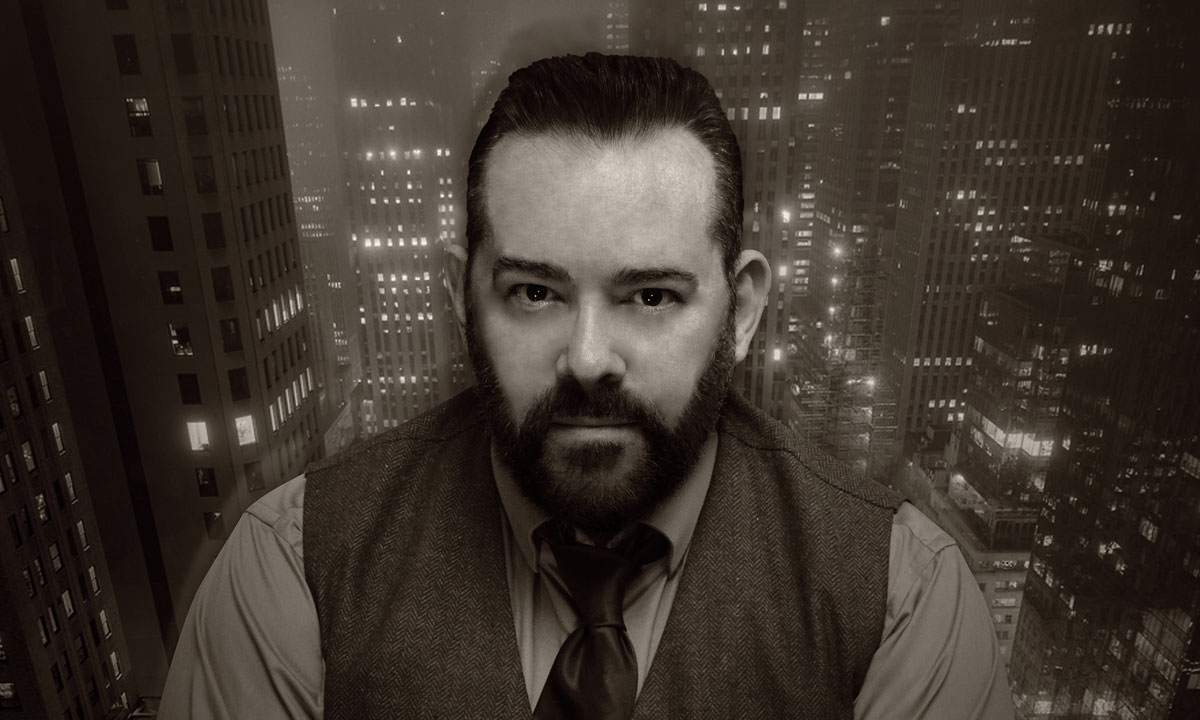 Emerging contemporary fine artist
A Native Texan, Mark A. Navarro was very active in local arts throughout his youth. Mark graduated from Irvin high School and (formerly) Vocational/Technical Center with 2 Scholastic Art Award Scholarships and Certification in Advertising Design.
Through decorated military tours in Desert Storm and Somalia Mark generated graphics for operational functions, created maps and sketched real-time structural layouts. Upon leaving the service Mark earned an Associate of Science Degree in Multimedia Design from Platt College in San Diego, California.
As a freelance designer Mark designed and developed interactive media for the Federal Bureau of Investigation (FBI), California Attorney General's Office, California Governors Office, and the Sacramento Valley Hi-Tech Crimes Task Force. 
Living on the West Coast Mark honed new skills in Web site design, videography and photography and continued to advance his passion for graphic design and illustration while earning a Bachelor of Science Degree in Information Technology from The University of Phoenix in Sacramento, California.
In 2004 Mark joined Playboy Enterprises as the Production Manager, Director of Videography, DVD Executive Producer, Photographer and Design Manager. During that time at Playboy, Mark's decades of experience and finely tuned skills were able to coalesce into what he shares today in the NavarroGallery.com.
Myriad Artistic Influences
I was instantly impressed with the tremendous courage of Hieronymus Bosch. What he painted, given the era he lived in, must not have been easy and for that that reason alone I was drawn to his work. Most notably the triptych The Garden of Earthly Delights blows me away to this day. He depicted the depravity and monstrous apparitions of hell in a way that certainly had never been done before (except maybe by Francisco de Goya's Saturn Devouring One Of His Sons. Its artistic leadership like that of Bosch (and Goya) which opened the door to the likes of H.R.Giger, whose bio-mechanical universe of work Ive studied since childhood.
Although Michelangelo Buonarroti is a defacto artist favorite I appreciate him specifically for his portrayal of the regal, benevolent God as this was in direct contrast to the Angry Christ philosophy Christiandom was promoting at the time. That level of raw talent coupled with the brazen stand against established ideas is what eternally drives me to aspire to Michelangelo.
Leonardo Da Vincis inventions and designs are as profound today as they must have been the day he put them to paper. Of all the old world masters his blend of mechanical symmetry with pure aesthetic was timeless. He will always be the patron saint of this artists dreams.
Impressionist master Claude Monets use of color teaches me so much about using so little to show what I want (visionary Syd Mead also comes to mind). With respect to contemporary fantasy oil paintings I have to mention Boris Vallejo. His body of work added dimension to my figure-drawing foundation and the hours of practice I spent emulating his pieces would prove invaluable throughout my life.
The perfect segway on my journey between paints and pen and ink work was Patrick Nagel. The way he implies everything with simple, clean lines is amazing and truly honors the Asian block printing techniques that inspired him.
In the pen and ink world I studied the precision work of John Byrne who's classic X-Men, Fantastic Four and Superman illustrations guided me in how to draw the anatomy in motion. Alternatively Frank Miller introduced me to the chaotic splendor of grunge art. His take on Daredevil, Ronin and The Dark Knight are now legendary and a must-see for any fan of the genre.
2019
Founded NavarroGallery.com
2015
Navarro Gallery, Independant Artist/Photographer
2012
Mythbusters, television series actor apperance
2010
Movie Theater PSA Commercial actor
2008
Playboy Enterprises Inc., Director of Videography On-Location
2007
Playboy Enterprises Inc., Special Edition Photographer Credit (July print magazine)
2007
Playboy Enterprises Inc., Special Edition Photographer Credit (June print magazine)
2007
Playboy Enterprises Inc., Special Edition Photographer Credit (May print magazine)
2007
Playboy Enterprises Inc., Special Edition Photographer Credit (April print magazine)
2007
Playboy Enterprises Inc., Special Edition Photographer Credit (March print magazine)
2007
Playboy Enterprises Inc., Special Edition Photographer Credit (February print magazine)
2006
Playboy Enterprises Inc., Executive Producer DVD
2005
Playboy Enterprises Inc., Production Manager
2004
Playboy Enterprises Inc., Design Manager
1988
HONDA, television commercial actor
1987
Seventeen Magazine/JCPenny, runway model
1986
Seventeen Magazine/JCPenny, runway model